Dermal Fillers in Holliston/Metrowest, MA

Dermal fillers are used to "fill" skin that has lost tissue volume. The new fillers are made of natural ingredients such as calcium and hyaluronic acid. Some of the popular brands of dermal fillers include Juvederm and Botox . By visiting your Holliston MedSpa, a trained specialist will determine which filler will best suit your needs. Dermal fillers can last anywhere from 6 – 18 months depending on the individual, and are most commonly used in the following areas: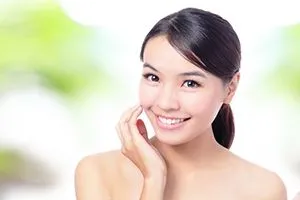 Nasal labial folds
Marionette lines
Cheeks
Lips
Facial wrinkles
Vertical lip lines
Corners of the mouth
Some dermal fillers can even be used in conjunction with other skin rejuvenation treatments. With dermal fillers, you can successfully improve the appearance of aging skin.
If you have any questions about dermal fillers in the Holliston, MA area, don't hesitate to call us at (508) 429-1006!